Moss House in the media:

"Beeswax wrap workshops popular with busy northern beaches residents wanting to live sustainably"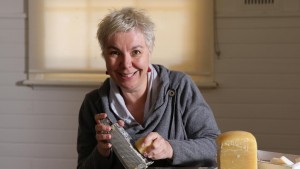 Northern District Times, September 21, 2016
"House Promotes a Sustainable Approach to Life"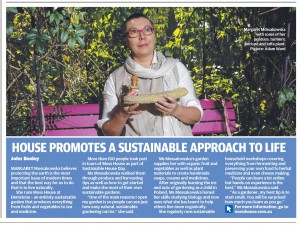 ABC Gardening Australia, Episode 12, 2016 (May 21st, 2016), "A Productive Paradise"
See the Moss House garden and some of many productive and unusual plants grown there for food and medicine, then watch Costa and Margaret making a comfrey ointment on camera (the recipe is also available on the Gardening Australia website).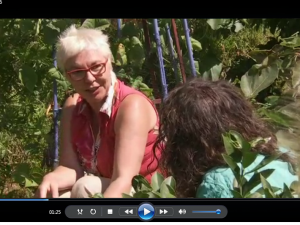 From the GA description: "Costa visits the productive and practical plot of Margaret Mossakowska, a woman who lives, breathes, ferments, distils, de-hydrates and is consumed by her garden. Margaret's is a large, suburban block about 12 kilometres north of the centre of Sydney, shared with her husband, a bunch of chooks, rabbits, bees, worms and plenty of plants."
.
.
.

Lifestyle Asia, March 12th, 2016.  pages 52-57
An interview about permaculture with photos shot in Moss House garden and at Coal Loader Centre for Sustainability (Waverton).
Lifestyle Asia is a monthly magazine of Australian New Express Daily (a Chinese newspaper based in Sydney; circulation covers Sydney, Melbourne and Brisbane, also available onboard Air China, China Eastern Airlines and China Southern Airlines). Accessible in mainland China on  http://www.xkb.com.au/

World Environment Day 2015 event: Sustainability – Our Food,  a seminar at Macquarie University.
Delivering a talk about urban food growing and local permaculture gardens:

Northern District Times, May 6, 2015
"Homing in on Sustainability" – a feature about the importance of growing food in urban gardens.

City of Ryde – Spring Garden Competition 2014
In October 2014 Moss House garden was awarded a 2nd place in the "Best Edible Garden"category in the Spring Garden Competition run by City of Ryde.