Good garden design, based on permaculture principles, makes an edible garden more resilient in the changing climate.
But before you start designing, walk the land first, get to know it: where does the sunlight reach in winter and summer, how does rainwater flow and where it collects, what are the prevailing winds?
Learn how to incorporate this information into your design. Then plan how to harness solar energy, rainfall and employ biological control in order to create a sustainable garden. A short, two hours workshop will give you confidence to start planning.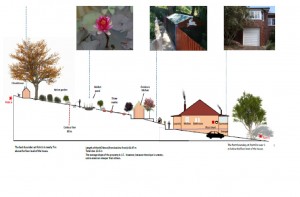 Moss House also provides garden design services. Please contact us for more details.
For sustainable garden and household design, register for Introduction to Permaculture weekend course, Saturday October 29th- Sunday October 30th